Convection MWO with Masala & Sun Dry™, 32L (MC32K7056QT )
Features: • Masala, Tadka & Sun Dry™ • HotBlast™ • Ceramic Enamel Cavity with 10 year Warranty • SlimFry™
Specifications:

Type

Product Type-CONVECTION

Installation Type-Free standing

Capacity

Oven Capacity-32 L

Materials/Finishes

Color(Door)-Stainless steel

Color(Cabinet)-Neo stainless silver

Control Method-Touch+Dial

Door Type-Drop down

Cavity Material-Ceramic Enamel

Turntable Size-345 mm

Display Type-LED (Ice blue)

Convection Heater-Quartz heater

Grill Heater-Sheath heater (Wide Grill)

Power/Ratings

Power Source-230V/50Hz

Output Power (Microwave)-900 W

Power Consumption (Microwave)-1400 W

Power Consumption (Grill)-1500 W

Power Consumption (Convection)-2100 W

Power Consumption (Max)-2900 W

Power Level-6

Features

Various Cooking Mode-Yes

Convection Temperature-40-200 Celsius (10? steps)

Preheat-Yes

Keep Warm-No

Clock-Yes

30 sec. Plus-Yes

Eco Mode-Yes

Defrost (Auto / Power / Sensor)-Power

Sensor Cook-No

Steam Cook-No

Auto Steam Cook-No

Auto Programs-Yes

Auto Cook-Yes

SLIM FRY™-Yes

Dough Proof/Yogurt-Yes

Steam Clean-No

Turntable On/Off-Yes

Deodorization-No

Child Safety Lock-Yes

Kitchen Timer-No

Memory-No

Sound on/off-Yes

Language Option-No

Others-No

Accessories

Wire Rack-Yes

Square Wire Rack-No

Multi Pan-No

Crusty Plate-Yes

Rotisserie-No

Multi Spit-Yes

Pro Steamer-No

Glass Steamer-No

Pure Steam Bowl-No

Power Steam Bowl-No

Plate Warming Bowl-No

Steam Clean Accessory-No

Built-in Kit (Trim Kits)-No

Cook Book-No

Quick Guide Label-Yes

Others-No

Weights/Dimensions

Cavity (WxHxD)-373 x 233 x370 mm

Outside (WxHxD)-523 x 309 x 479.8 mm

Shipping (WxHxD)-600 x 382 x 560 mm

Weight (Net)-20.0 kg

Weight (Shipping)-25.0 kg




The all new Masala & Sun DryTM Series

Now Cook Masala, Sun Dry and make Tadka in Smart Oven.




Masala mode

Ensure even cooking and perfect browning of Masala.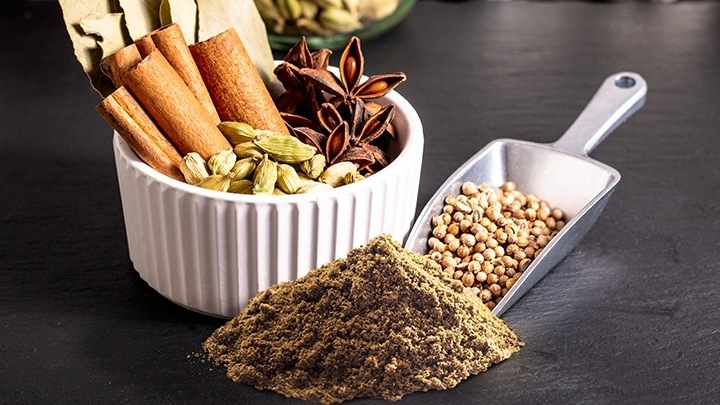 Sun Dry Mode
Now Sun Dry your favourite food in minutes, not in days.
Tadka Mode
Make Tadka without the risk of burning and save time as well.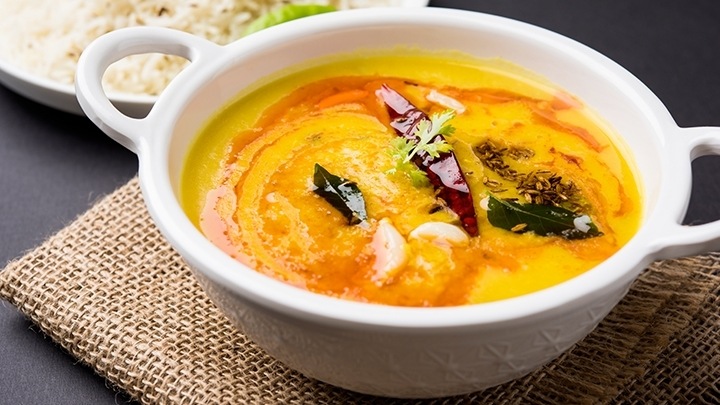 New faster cooking
Hot Blast technology is a new method that reduces cooking times significantly. Powerful hot air is blown through multiple air-holes directly onto food, so it's cooked evenly with a crispy outside, but juicy inside.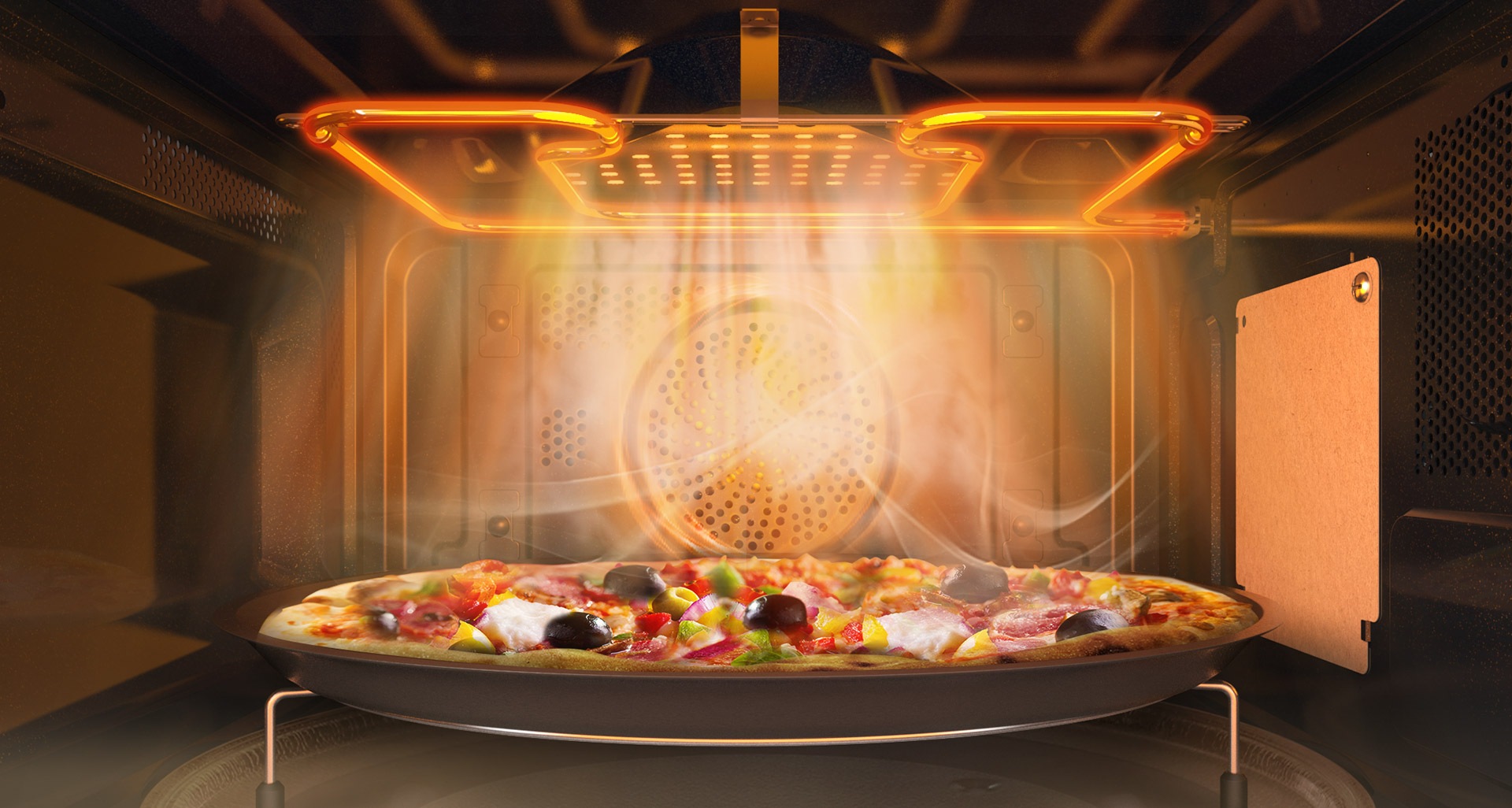 More even grilling
Unlike conventional grills, a Wide Grill lets you to cook food more evenly by improving coverage up to 99%*. With a more consistent heat distribution you can enjoy perfectly grilled and browned food every time.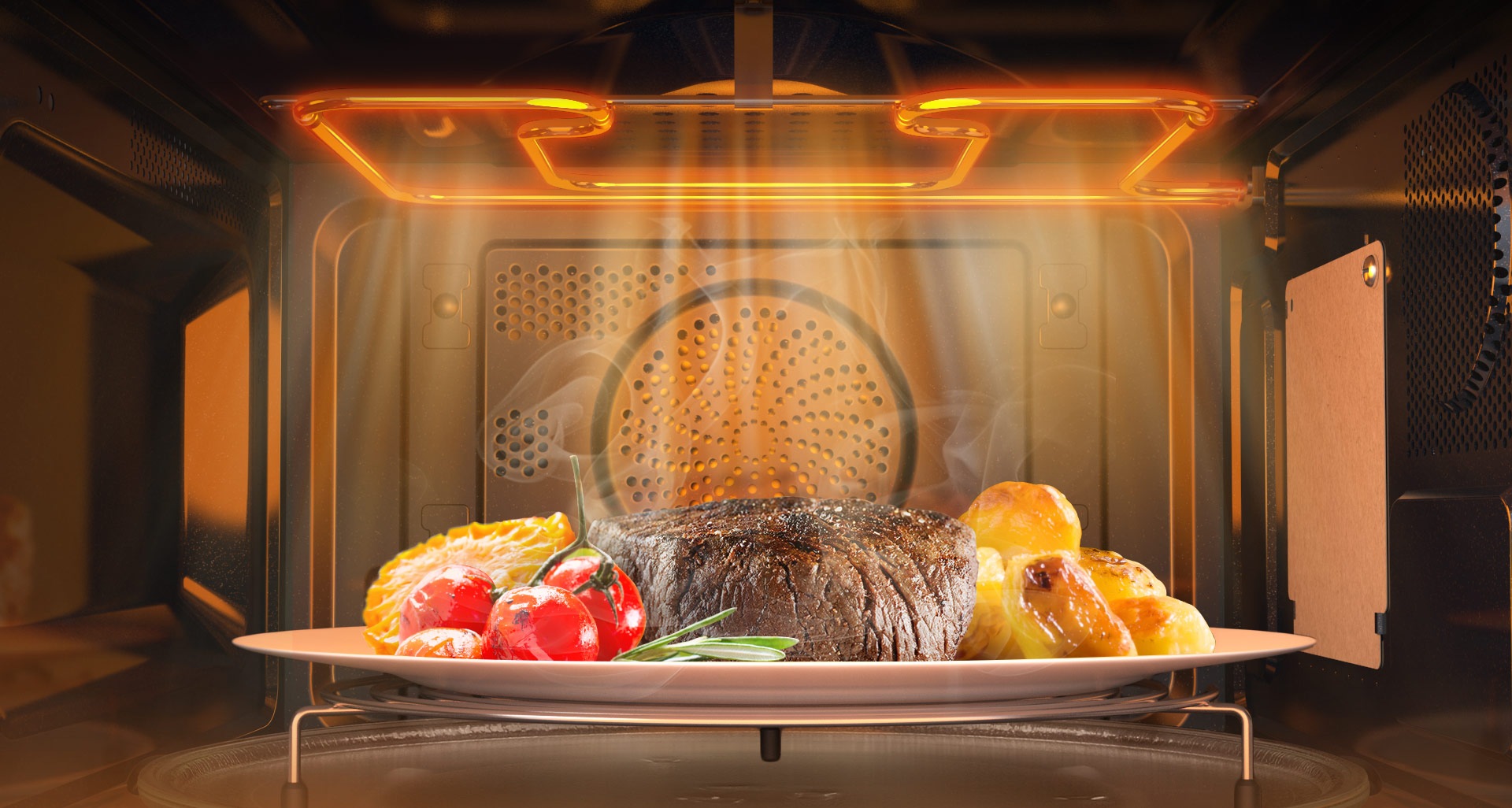 More space for bigger plates
Cook on a much larger scale with the Large turntable. Despite its compact size, the internal dimensions have been increased, so the turntable is even wider, measuring 345mm, enabling you to cook larger plates of food.
Enjoy healthier fried food
Enjoy healthier fried food without a deep fryer. SLIM FRY™ technology combines a grill with warm air circulation, so food is cooked crispy inside and out using only a touch of oil. And no greasy pans or splatters!
Nutritious, tasty food
Choose from 15 pre-set Cook with Ease menus to prepare perfectly cooked and nutritious homemade dishes, made with fresh ingredients, that are healthy, moist and full of flavor – from brown rice to salmon fillets.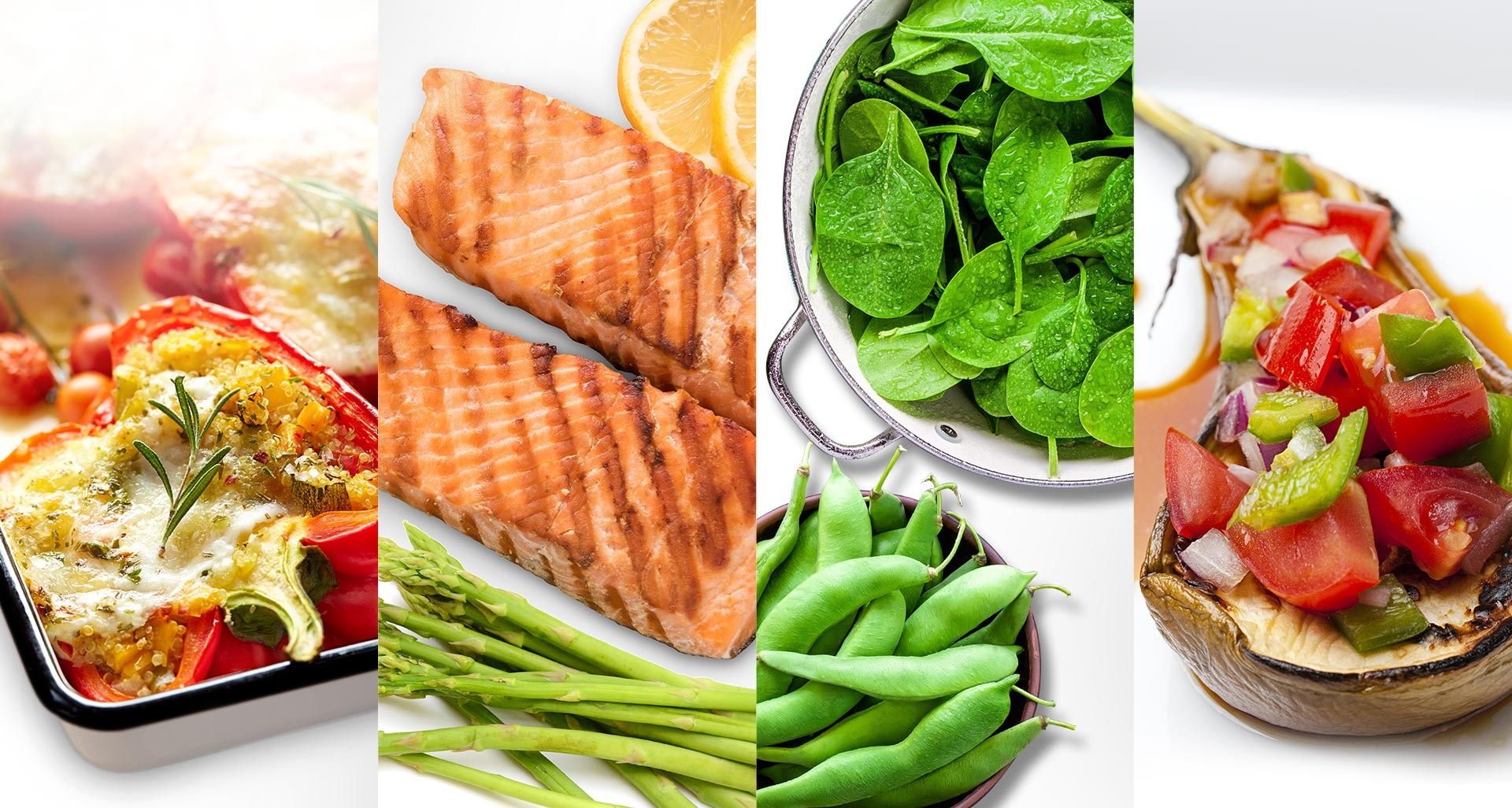 More style. Extra convenience.
Features a stylish design that's very convenient. Its wide glass and minimalistic finish give it a sleek and premium look. It also has an elegant semi-flush handle on its drop down door, so it is intuitive to use.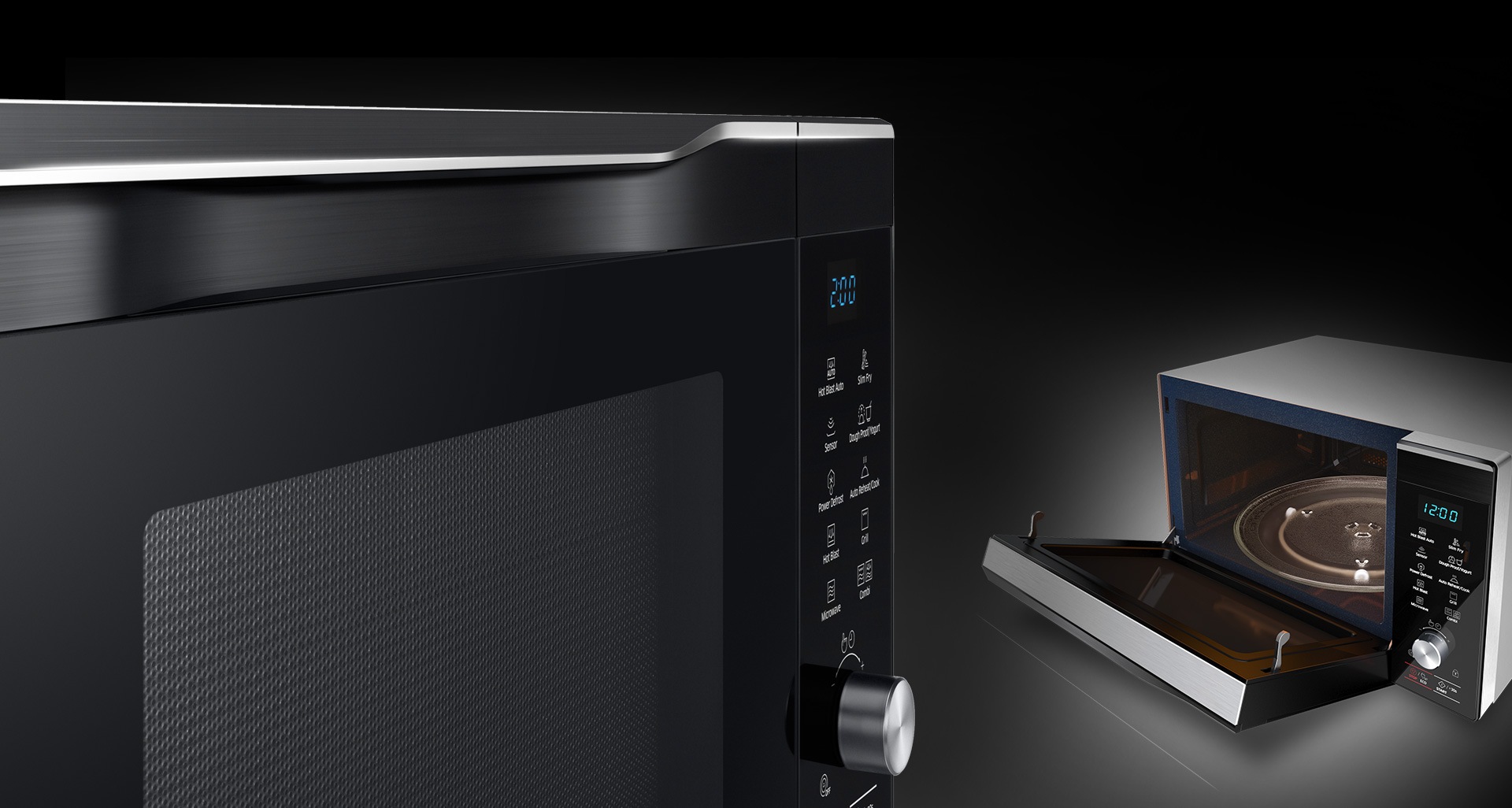 Saves more money on standby
ECO Mode significantly reduces energy consumption with its low standby power. When you're not cooking, the power used to maintain essential functions is minimal, saving you money on electricity bills.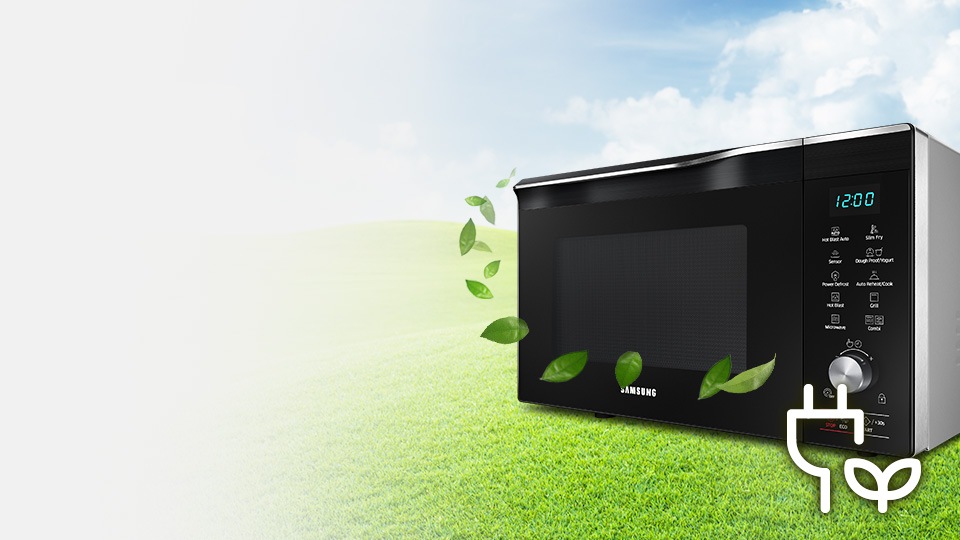 Installation & Demo
This product does not require installation. The features of the product are presented in the user manual that comes with it. Hence, the manufacturer does not provide on-site installation or demo for the product. In case of any queries about the installation or the features of product, kindly call us at 1800 208 9898 or (080) 49400000 for assistance.
Warranty
Warranty Service Type
Technician Visit
Warranty Summary
1 Year on Product and 10 Years on Compressor From Samsung
Covered in Warranty
All Parts Excluding Plastic Parts, Glassware, Bulb and Tube from the Date of Purchase Against Defective Material and Workmanship
Not Covered in Warranty
Parts: Plastic / Glassware / Bulb / Tube. Any Accessories External to the Product. The Product is Not Used According to the Instructions Given in the Instructions Manual. Defects Caused by Improper Use as Determined by the Company Personnel. Modification or Alteration of Any Nature made in the Electrical Circuitry or Physical Construction of the Set. Site (Where the Premises is Kept) Conditions That do Not Confirm to the Recommended Operating Conditions of the Machine. The Serial Number is Removed, Altered or Obliterated from the Machine. Defects Due to Cause Beyond Control Like Lightening, Abnormal Voltage, Acts of God or While in Transit to the Service Centres or Purchasers Residence.