Specifications:
Type
Product Type-Grill
Installation Type-Freestanding
Capacity
Oven Capacity-23L
Materials/Finishes
Color(Door)-Black
Color(Cabinet)-Black
Control Method-Tact+Dial
Door Type-Handle
Cavity Material-Ceramic Enamel
Turntable Size-288 mm
Display Type-LED
Grill Heater-Sheath heater
Power/Ratings
Power Source-230V / 50Hz
Output Power (Microwave)-800 W
Power Consumption (Grill)-1100 W
Power Consumption (Microwave)-1250 W
Power Consumption (Max)-2300 W
Power Level-6
Features
Various Cooking Mode-Yes
Clock-Yes
30 sec. Plus-Yes
Eco Mode-Yes
Defrost (Auto / Power / Sensor)-Quick
Sensor Cook-No
Steam Cook-No
Auto Steam Cook-No
Auto Programs-Yes
Auto Cook-Yes
Steam Clean-No
Turntable On/Off-No
Deodorization-Yes
Child Safety Lock-Yes
Kitchen Timer-No
Memory-No
Sound on/off-Yes
Language Option-No
Others-Keep Warm, Grill+30s
Accessories
Wire Rack-Yes
Crusty Plate-No
Pro Steamer-No
Glass Steamer-No
Pure Steam Bowl-No
Power Steam Bowl-No
Plate Warming Bowl-No
Steam Clean Accessory-No
Built-in Kit (Trim Kits)-No
Cook Book-No
Quick Guide Label-Yes
Others-No
Weights/Dimensions
Cavity (WxHxD)-330x211x324 mm
Outside (WxHxD)-489x275x392 mm
Shipping (WxHxD)-552x326x423 mm
Weight (Net)-13.0 kg
Weight (Shipping)-15.0 kg
Browning Plus
The Browning Plus function achieves the ideal texture and color for your food, so it looks and tastes delicious. It increases the cooking time by 30 seconds to brown and crisp food exquisitely with the grill heater.
Keep Warm
If you're preparing lots of dishes, the Keep Warm function keeps everything at the proper temperature without over-cooking, using a grill heater. So it stays warm and tasty like freshly cooked food – ready to serve.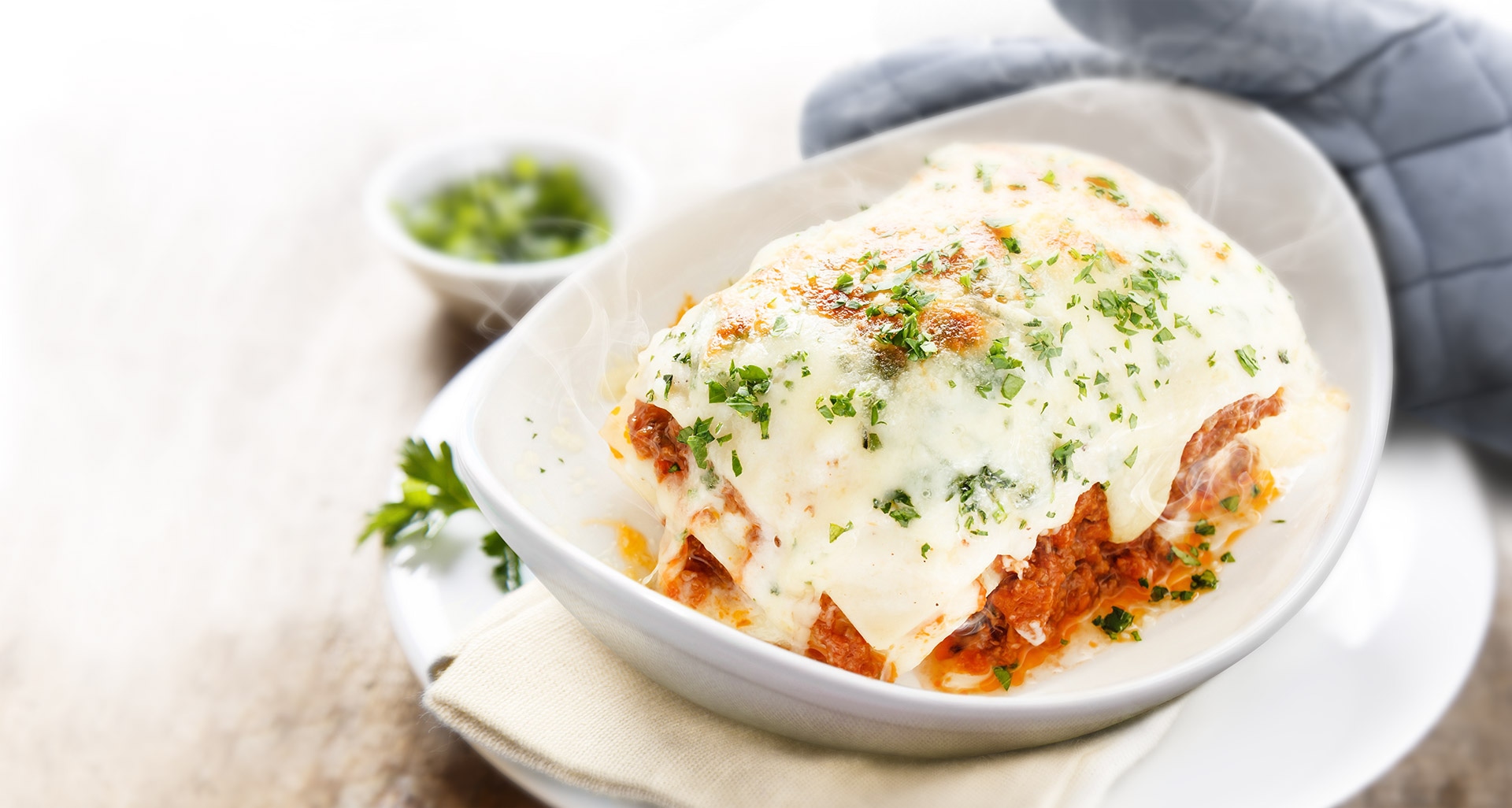 Quick Defrost
The Quick Defrost function defrosts food rapidly and evenly. Its automatic defrost algorithm calculates the correct defrosting time for 5 common food types, so it takes much less time to prepare ingredients.
CERAMIC INSIDE™
The durable CERAMIC INSIDE™ is easy to keep clean and scratch-free. Its smooth surface can be cleaned without scrubbing and won't discolor over time. It's also highly rust and scratch-resistant, so it lasts longer.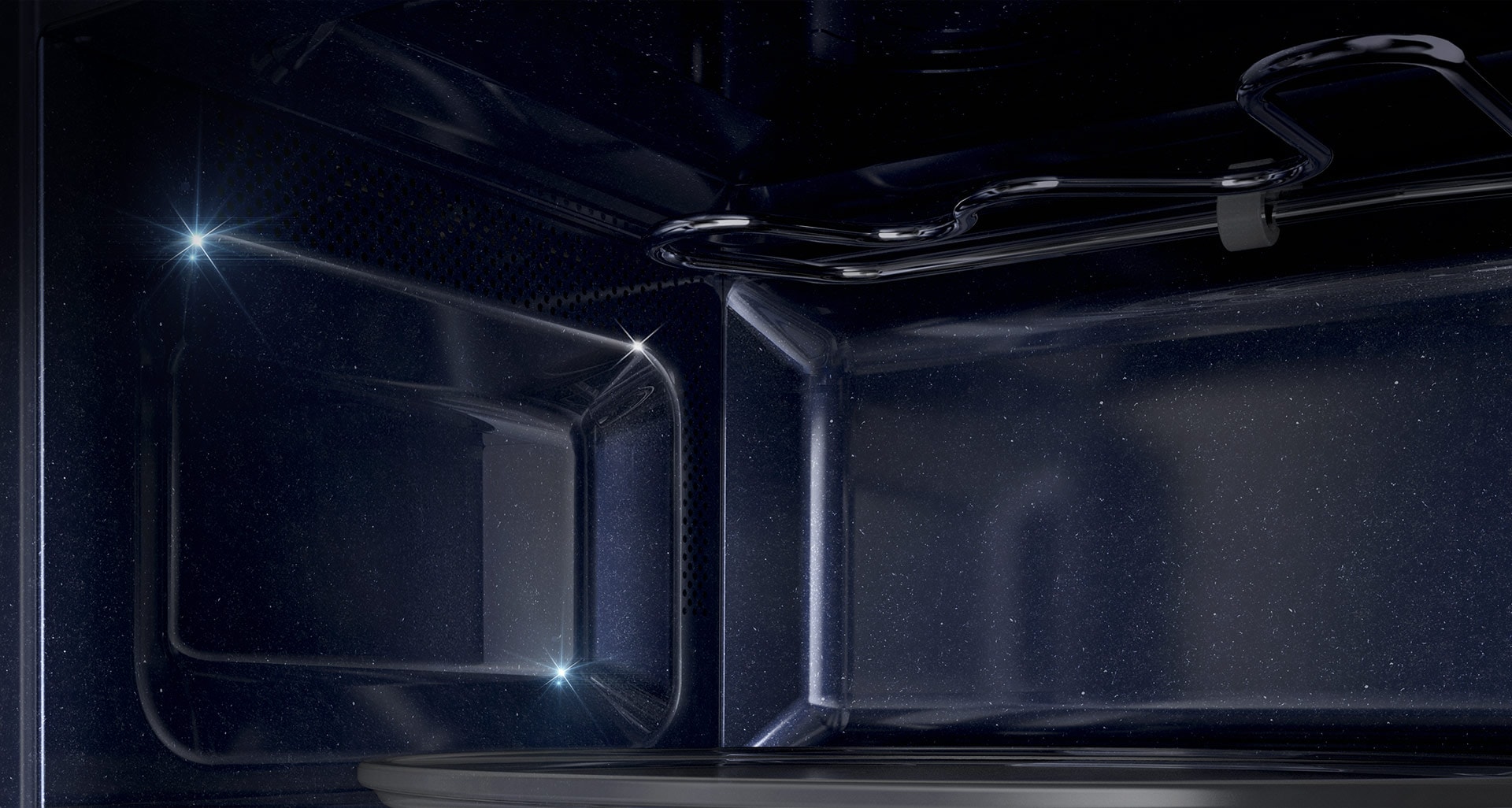 ECO Mode
ECO Mode significantly reduces energy consumption with the industry†s lowest standby power. When you†re not cooking, the power used to maintain essential functions is minimal, saving you money on electricity bills.
Deodorization
The Deodorization setting forces air out of the interior cavity, so that any lingering odors are quickly dissipated. By eliminating the smell of each dish immediately your food will always taste fresh and delicious.
Installation & Demo
This product does not require installation. The features of the product are presented in the user manual that comes with it. Hence, the manufacturer does not provide on-site installation or demo for the product. In case of any queries about the installation or the features of product, kindly call us at 1800 208 9898 or (080) 49400000 for assistance.
Warranty
Warranty Service Type
Technician Visit
Warranty Summary
1 Year on Product and 10 Years on Compressor From Samsung
Covered in Warranty
All Parts Excluding Plastic Parts, Glassware, Bulb and Tube from the Date of Purchase Against Defective Material and Workmanship
Not Covered in Warranty
Parts: Plastic / Glassware / Bulb / Tube. Any Accessories External to the Product. The Product is Not Used According to the Instructions Given in the Instructions Manual. Defects Caused by Improper Use as Determined by the Company Personnel. Modification or Alteration of Any Nature made in the Electrical Circuitry or Physical Construction of the Set. Site (Where the Premises is Kept) Conditions That do Not Confirm to the Recommended Operating Conditions of the Machine. The Serial Number is Removed, Altered or Obliterated from the Machine. Defects Due to Cause Beyond Control Like Lightening, Abnormal Voltage, Acts of God or While in Transit to the Service Centres or Purchasers Residence.